London Councils were happy to deliver this year's London Borough Apprenticeship Awards 2019 in partnership with Oracle. We are grateful to have had their support in celebrating the achievements of the London boroughs and their apprentices this year.
London Councils would like to offer its congratulations to the following winners: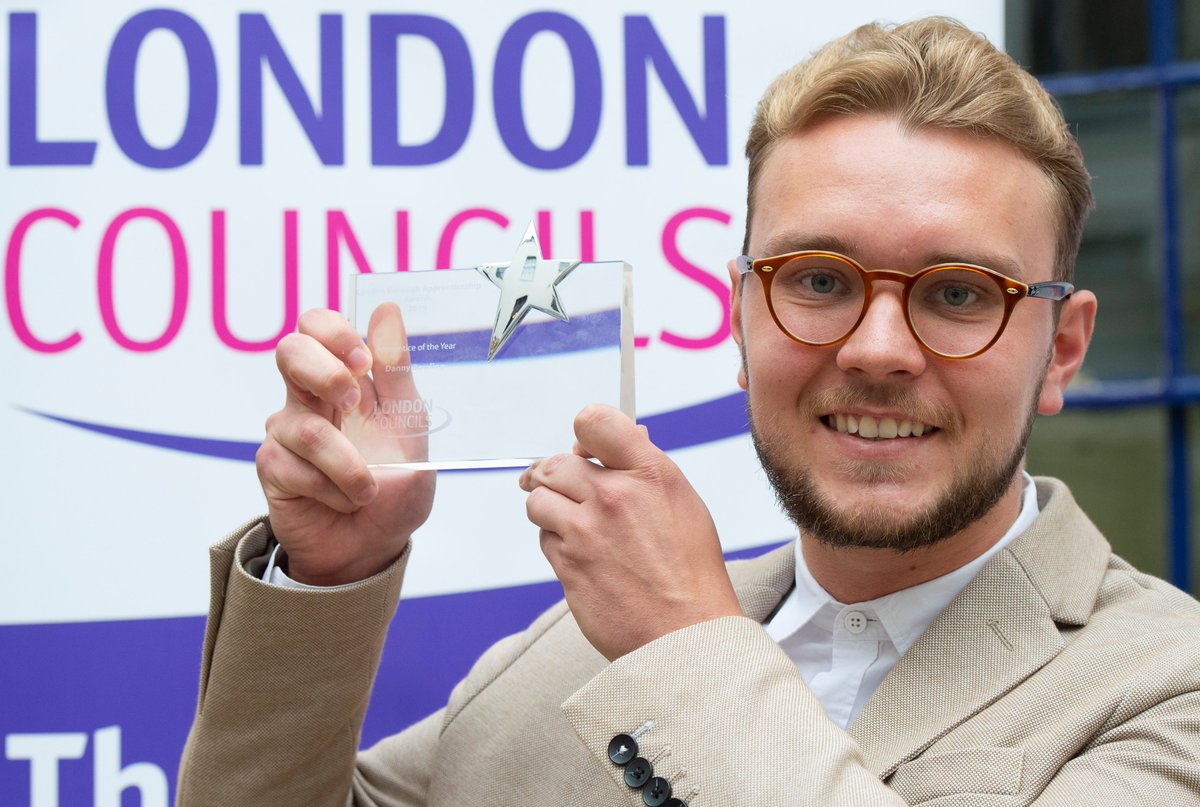 Apprentice of the Year 2019 - Danny Dowling
Danny Dowling secured the rare opportunity to change his career as a roofer after a serious injury. Following completion of his advanced customer service apprenticeship in 2018, he joined a pilot at the forefront of the Council's new approach to consolidating debt using automated technology. He is now a Revenues Officer. Last year, Danny outperformed all experienced income officers within the department, and completed the second highest number of activities on a Housing system.
Best Contribution by a New Apprentice - Tony McKenzie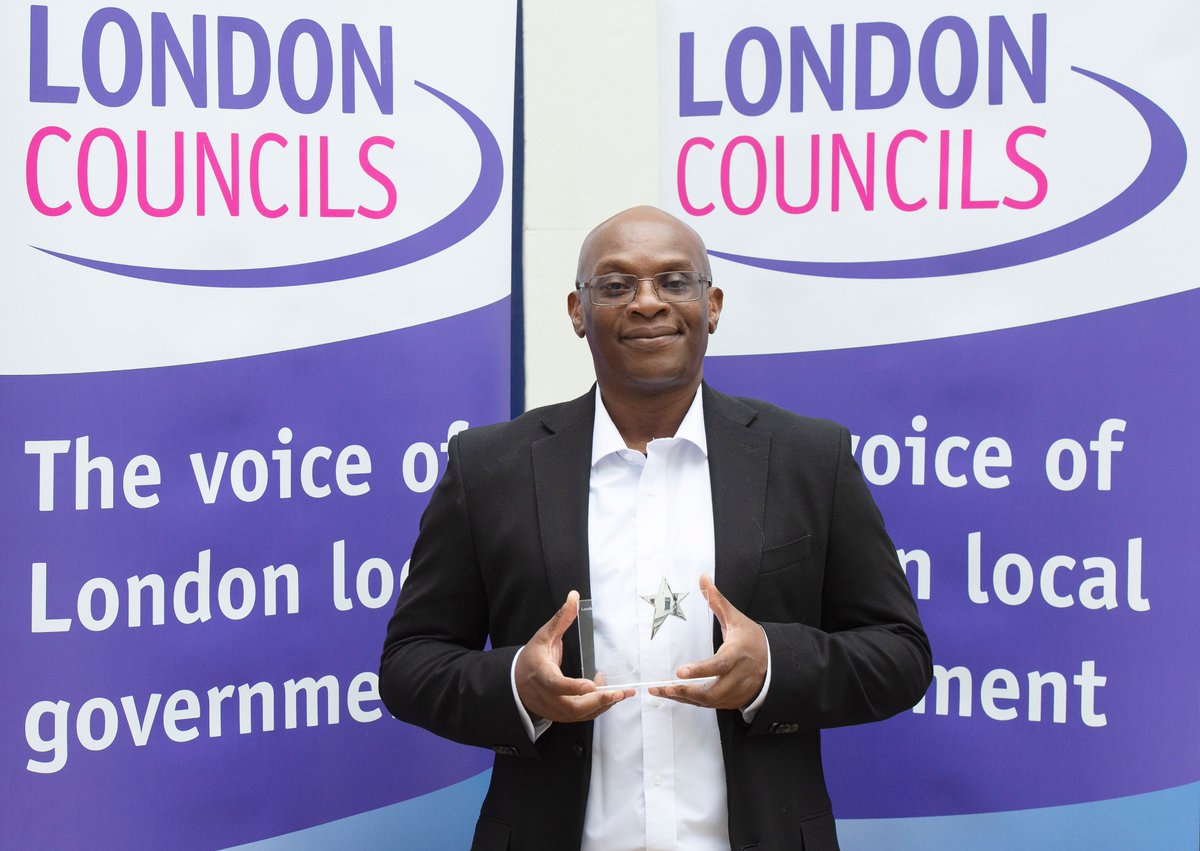 Tony McKenzie is a Housing Advice and Homelessness Apprentice in Hackney Council's Benefits and Housing Needs service. Tony joined the Council in January 2018, and is nearing completion of his Level 3 Housing and Property Management qualification. He joined as part of a cohort of apprentices who had personal experience of homelessness or housing issues. This experience has helped him engage with a vulnerable population with dignity and respect
Best Progression by an Apprentice - Nicola Monks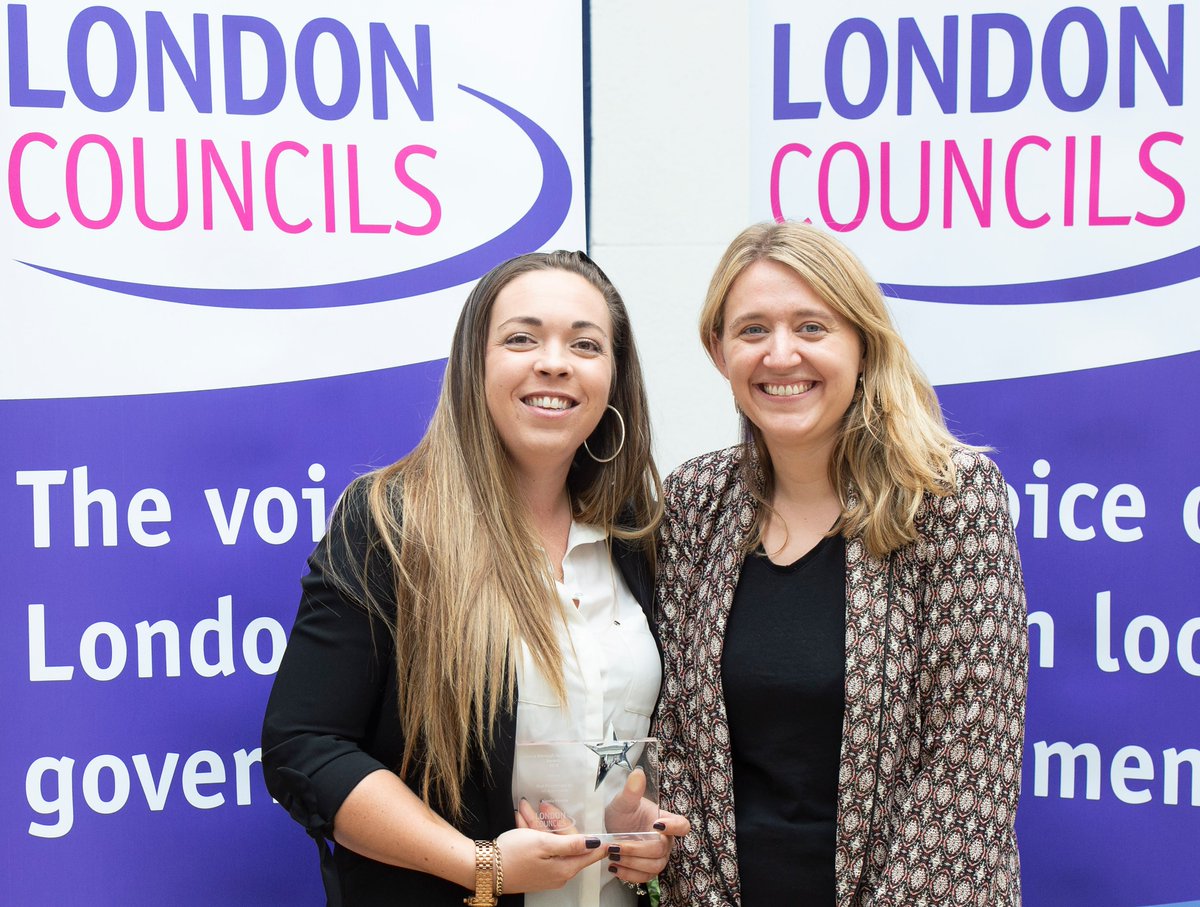 Nicola, a mother of three caring for her children as a single parent, was determined to work in construction. She started from scratch, joining a level 1 course at Kings Cross where she learnt the basics of plumbing, carpentry, bricklaying and electrics. Soon afterwards, her talents were recognised when she was successful in joining Camden Council's Repairs team. She has progressed to a level 3 apprenticeship, and stands out due to her passion, determination and excellent work ethic, managing a full-time job alongside parenting commitments. She has also delivered presentations as part of International Women's Day and at the launch of the London Skills Strategy.
Highly Commended - Wesley Sinfield
When he was 17 years old, Wesley successfully completed his AAT Level 2 and 3.  An academic high achiever, he could easily have gone to a major accountancy firm. Luckily for Barnet Council, he applied his skills to the public sector. He joined the council in September 2017, and is now working on his Level 7 Internal Audit & Anti-Fraud apprenticeship. He is the only Level 7 apprentice at the Council, save for an Assistant Director. Wesley has been recognised for demonstrating maturity, professionalism and a work ethic beyond his age and experience. 
Supply Chain Apprentice of the Year - Usama Mohamed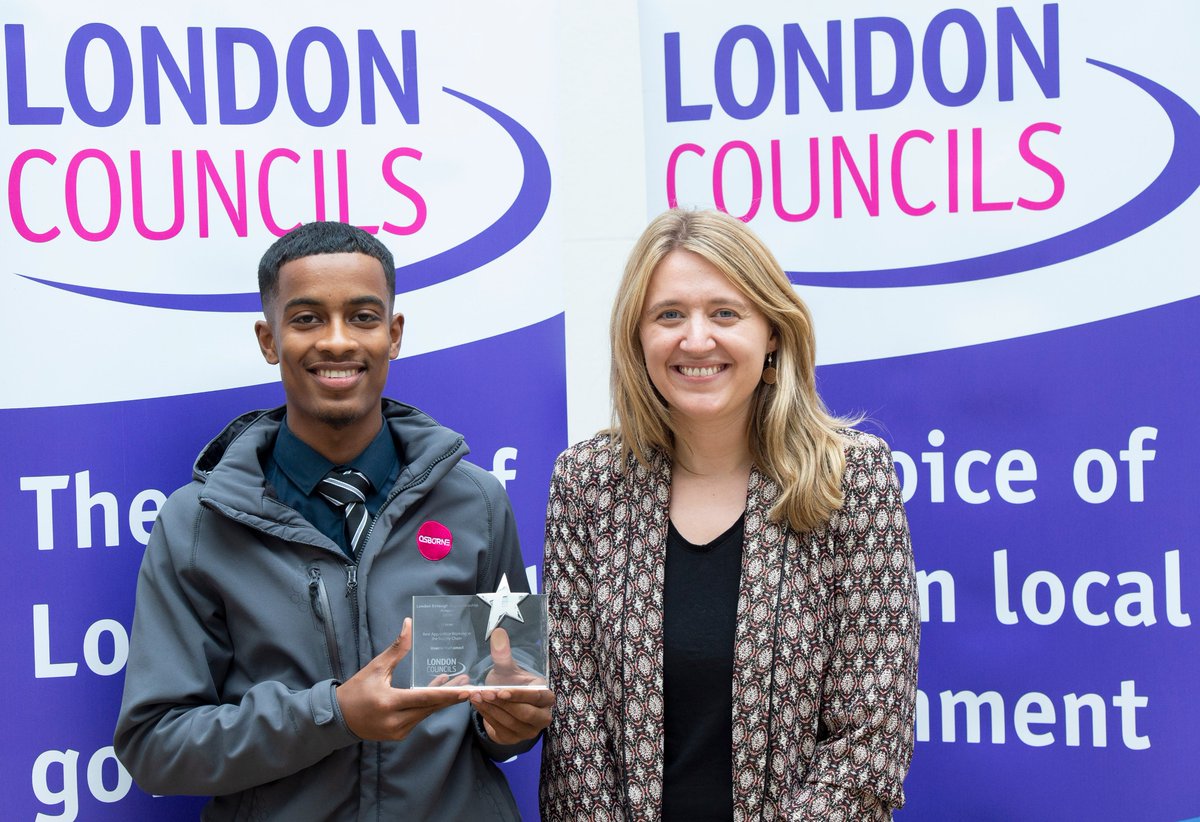 Usama Mohamed is a Trainee Site Manager Apprentice Surveyor at the Level 4 Higher Level Apprenticeship. He works with the Osborne Group on a major construction project regenerating the Andover estate in Finsbury Park, converting garages into social housing and affordable workspaces. He has become a role model for the BAME community and young people at risk, and directly referred young people to Islington Working Employment Support Services.
Best Manager or Mentor - Richard Merritt
Customer Services Manager Richard Merritt has been a committed supporter of apprenticeships for the past five years. He has taken an open-minded and progressive view to recruitment and ensures flexible, part-time hours are available for those with caring responsibilities. He also offers apprenticeship 'tasters' to people with learning difficulties, disabilities and health conditions, helping to make the Council a more familiar and less intimidating place. Since 2014, Richard has recruited 13 apprentices, more than any other manager.
Best Work with Supply Chains and/or Local Businesses to Create New Apprenticeships - Southwark
Apprenticeships are at the heart of Southwark Council's commitment to creating a full employment borough. Between 2014 and 2018, Southwark achieved unrivalled success in delivering 2,000 apprenticeships by working with local businesses and contractors. During 2018-19, an impressive 85% of apprenticeships created through the supply chain in London were delivered in Southwark. Southwark's partnership with London South Bank University has also led to the opening of a new High Level Technical and Professional Apprenticeship Centre. It is expected to deliver more than 200 apprenticeships each year.
Highly Commended – London Borough of Camden
Camden Council is committed to ensuring that they achieve meaningful apprenticeship opportunities for residents. They do so by embedding apprenticeship clauses in their supply chain contracts. In 2018/19, they negotiated 61 apprenticeship opportunities via a local supply chain. Camden Council has also demonstrated the benefits of paying the London Living Wage, and have begun ring-fencing roles for people with disabilities and long-term health conditions, giving as many individuals as possible the chance to succeed.​
If you have any queries, or would like more information, please contact: